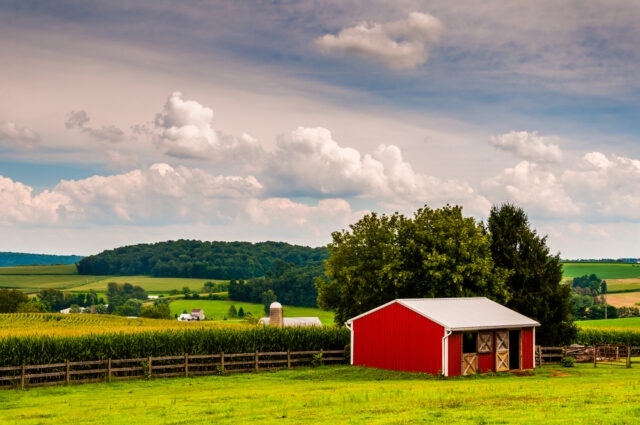 Considered the "Pumpkin Capital of the World," the small town of Morton, Illinois, has plenty to offer both pumpkin lovers and all other individuals. Nestled just outside of the bigger city of Peoria, Illinois, Morton is well-loved for its rural atmosphere and beauty mingled with large-scale industrial centers. In the fall, over 70,000 people every year flock to Morton to enjoy the four-day Morton Pumpkin Festival. For the rest of the year, visitors come to Morton to experience its natural parks, small-town environment, and thriving art scene. While Morton has plenty to offer, five things remain unmissable:
1) Ackerman Farms
Those looking for the pumpkin experience Morton is known for should make Ackerman Farms their first stop. Open August through Halloween, Ackerman Farms grows over 150 different kinds of pumpkins, giving a family plenty of options to pick that perfect Halloween pumpkin to carve. They additionally grow and sell gourds and squash. Besides this vegetation, there is also a well-loved corn maze, hayride, farm animals, and a shop full of fun fall decorations as well as delicious goodies to take home.
2) Farmdale Reservoir
Located 10 minutes from the city center, Farmdale Reservoir is perfect for the family or individual that enjoys a good hike. There are 15 total trails here, varying in difficulty, so beginners and experts alike can both find something to love here. Even better, Farmdale Reservoir is host to biking races, including the I74 Race Series and Midwest Mountain Bike Festival. Those who want to try their hand at biking can even partake in an exciting MTX/dirt jump course.
3) Mackinaw Valley Vineyard
Wine lovers will fall in love with Mackinaw Valley Vineyard, a 20-minute drive from Morton. At this vineyard, visitors can enjoy a glass of wine while taking in the sights from a tasting room or patio. Over 20 different kinds of wine are available that pair well with an assortment of meats and cheeses. The vineyard also hosts plenty of events throughout the year, including trivia and even murder mystery dinner parties. The area is also commonly booked for such celebrations as weddings, graduation ceremonies, and holidays.
4) Morton Fine Arts Association
The Morton Fine Arts Association is the center of Morton's art scene. Here, families can enjoy the Arts in the Park series throughout the summer, where a variety of outdoor bands play concerts, all completely free. In the fall and winter, both locals and tourists to the city can enjoy seeing such bands as The David Osbourne Trio and Still Surfin' at Bertha Frank Performing Arts Center (BFPAC).
5) Morton Pumpkin Festival
Of course, no list of Morton would be complete without mention of the Morton Pumpkin Festival. Founded in 1967, the festival experiences a different theme each year as selected by community members and the Morton Chamber of Commerce Board of Directors. 30 different events are held over a space of 4 days, with over 2,000 volunteers helping out. Some of the top highlights include a carnival, drive-in movie theater nights, parades, a pumpkin run, and opening and closing ceremonies with plenty of fanfare!
Morton has experiences for every type of individual, from nature fans to art lovers to those who love a good drink in a beautiful setting. Though Morton is most visited in the fall season when its pumpkins are abundant, tourists will enjoy the alternative sights and experiences that spring, summer and winter have to offer here as well. Encompassing a small-town feel with its world-famous success with pumpkins, Morton is the ideal blend of big and small.
Also read about:
How to Prepare Your Children for a Funeral
How to pick an electricity company in Texas
6 Benefits of Pre Engineered Steel Buildings